Jacob Noel, a student at the local university, was used to the late night runs for supplies, the staying awake for days at a time, and the near constant fear of being caught somewhere he shouldn't be. What he wasn't used to, however, was the zombies that had poured into his city a few weeks ago, slaughtering almost all in his path. He helped himself to some of his food supplies, and then left the building. There was nothing left there anyway, and he felt he could do with finding some more survivors.
Spiritcurse carried out 5 launched of one 1d6 (Image not informed.) :
4 , 5 , 1 , 3 , 5
Jacob walked for a good few minutes, before seeing a dead body, dressed in a hoody, carrying a knife. He grabbed the knife, and turned to see a horde of zombies lurch towards him. In a panic, and still fuelled with the caffeine from his breakfast coffee, he lunged at the zombies, and tried his best to not be eaten. Many of the zombies bit him, and he almost fainted from blood loss. He cried out for help, begged somebody to come and help him.
(Forgot to say, Jacob is a wiry male, with 2 attack, 3 defense. Quick battle summary, I took 7 damage, reduced by 4 from knife and natural defense, and did 4 damage, which kills 2 zombies, as they have 2 hitpoints. Map shows post-combat stats. I have 7 hitpoints left.)
Spiritcurse carried out 3 launched of one 1d6 (Image not informed.) :
6 , 1 , 3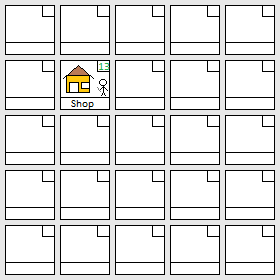 Jacob is fucked...sorry but he is just plain dead after that...soon to be undead
(Mm-hmm, I doubt he's getting out. Joining in?)
Still fighting, Jacob cast a frantic eye around, looking for anything that could help. Nothing, but there was a faint glimmer of hope. He evaded the attacks for long enough to climb onto a small wall, and from there was able to slash another three zombies to the ground, where they lay twitching on the floor.
(Lucky 6 on combat roll, I do another 2 from roll, 2 from natural attacks, 2 from knife. No damage this turn!)
Spiritcurse carried out 3 launched of one 1d6 (Image not informed.) :
4 , 3 , 3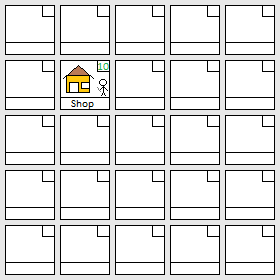 Similar topics
---
Permissions in this forum:
You
cannot
reply to topics in this forum