ChromeHounds, The RPG.
A homebrew system im creating in memory of the now defunct game focusing on pilots and their mechs. A mash up of ChromeHounds, Mech Warrior with a hint of Ace Combat.
For those that dont know ChromeHounds was a western mecha game set in an alternate universe. 3 nations have come to conflict over the continent of Neronimous.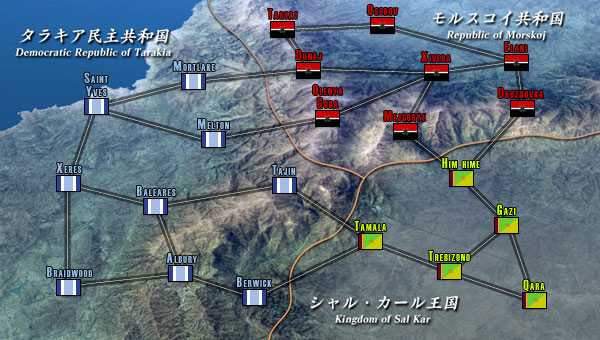 The nations are:
in the south east corner
The Kingdom Of Sal'Kar who are a generalization of middle eastern society, they come from the continents hot and arid central desert, their mechs and mech parts tend to be very lightweight and maneuverable.
in the north east
The Republic Of Morskoj, based on the north eastern European countries (Former USSR Region), they specialize in heavy and highly durability parts however tend to be quite slow on the battlefield.
and lastly in the west.
The Democratic Republic Of Tarakia a generalization of the "western" world, essentially Europe and America, their parts are the "average" just below normal well balanced parts, however they have the most special parts of each nation (night vision, heat vision, ect, ect. general support items).
The basis of the game is players trained by Rafzakael (RFZ) a Mercenary training and contract handling corporation, have just graduated and have been offered 3 simple contracts, one for each nation.
The players will be given a choice of parts in order to build a functional mech as they leave RFZ, they will also start with a small sum of money to purchase one or two extra parts from the nation they are going to as well as a small engineering crew to repair their mechs and salvage parts in the field.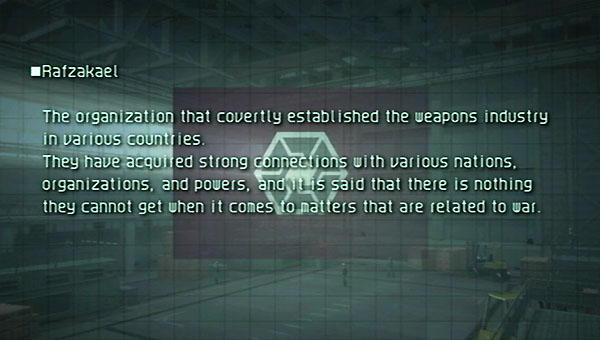 The average squad of mercenaries is 3-8 pilots who will use a varying number of parts and weapons to play different roles, snipers, artillery, commanders....
The typical contract starts with the PC's arriving at the designated location, inter-mech radio's only operate over very short distances so normally you will have a mech designated a commander who will be equipped with a radar array, capturing relay towers allows you to expand your radio network with or without a commander but also allows commanders radar network to expand so they get a larger view of the battlefield.
Once the group have arrived the repair and refit crew will set up a small basecamp while the PC's complete the contract, what the contract details is up to the DM but may consist of holding an area or eliminating a guard to minimize losses of the nations own military.
Once the contract is completed the repair crew will move in and salvage what they can while also re-arming the players mechs. Armor and ammo do cost money so players will have to keep the repair trucks stocked up.
The weapons and parts available to the group are many and varied to build a mech you begin with mobility parts:
Bipedal legs.
Inverse Legs. (also know as reverse joint or chicken legs)
Quad legs.
Tank tracks.
Hovercraft
Wheels.
Then you select a cockpit, a generator (which must meet the total energy requirements of the mech or it wont run.) One of each CPU element:
Mobility CPU
Aim Control CPU
Aim Stability CPU
You have a number of CPU slots per cockpit, the larger cockpits having more CPU slots available, normally between 5-9 and cards range from 1-4 slot.
And them the fun part you get to select your weapons, the categories are:
Rocket pods
Missile launchers
Artillery
Machineguns
Grenade launchers
Shotgun
Assault rifle
Sniper rifle
Sniper cannon
Rocket launchers
Cannon (think tank cannons)
Howitzers
Mortar
Gauss rams.
Landmines
Deployable Bombs.
Each category has a number of parts with their pros and cons.
Lastly you get support parts:
Extra armor plating, Night vision, Heat vision, radiators, anti missile systems, the list goes on.
At the moment myself and spiritcurse are converting the stats into a PnP form.
A good example is the cockpit selection. (theres about 3x this many this is just a sample)
Cockpit Cost Weight EN Use HP KE:CE CPU Slots Power Capacity Regen Part#
C-Nami 36000 575 60 2750 40:38 9 250 1750 300 19
M02CK Pickett 32000 600 50 3000 40:22 9 200 1250 200 19
C-Sal Kar 33000 600 60 3000 43:42 9 250 2250 400 19
M07CK Brooke 35000 625 40 3500 45:34 9 270 2000 325 19
C-Dabbur 37000 650 50 4000 48:45 9 225 1500 250 20
C-Ankabut 40000 675 60 3500 46:41 9 250 2000 375 19
By spiritcurse.
A general legend:
Parts labeled RFZ and MSK are from Rafzakael and Morskorj respectivly
parts labeled C-name are sal-kari, and Mcode-name are from Tarakia.
Cost - Price of the part
Weight - parts weight for taking into account when you dont want to exceed the load limit of your legs
EN Use - the energy use of the unit
HP - the structural health of the unit
KE:CE - the Kinetic and Combustion energy defense of the part.
CPU Slots - the number of CPU slots the cockpits internal computer can support
Power - the power output of the unit
Capacity / Regen - mechanics not yet finished
Part# how many parts the internal computer can control eg: legs, cockpit, generator are 3 parts.
For now while i work on converting the parts, if you're interested in helping playtest or work on the parts let me or Spiritcurse know.

Echo419

Slave





Posts

: 3


Join date

: 2010-07-15



Work on the parts would be appreciated. We've got the legs and cockpits pretty much wrapped up, but generators alone is going to take my tomorrow, and weapons... don't even get me started. There's a shitload.
I grabbed some soup and coffee, grabbed the slippers and got to work, legs are done, and im only just warming up. Ideally i want to make up for the lost week.
Generators next then ill start on weapons. ideally ill be through Missile pods by the end of the night, and ill have a few artillery guns done if im lucky.

What are you working on now?

Echo419

Slave





Posts

: 3


Join date

: 2010-07-15



I'm doing the stuff at the bottom of the list - radars, that sort of thing.
Chrome hounds was a terrible game just terrible
This is very nice. Will try this after it's finished.
_________________
So stoned fuk man aw shit nigga, hella motherfuckin 666 odd future man, bro check this out mah swag with the 666.

Nailz94

Addicted Poster





Posts

: 2126


Join date

: 2009-09-15


Age

: 25



---
Permissions in this forum:
You
cannot
reply to topics in this forum